Community Options:  Assisted Living • Memory Care
Blossom in Your New Life

Our Mission: Inspirit Senior Living delivers the best in senior living in the mid-Atlantic and Southern regions. Our graduated care model ensures that every Inspirit resident receives the level of service tailored to his or her individual needs. From independent living, to assisted living, to Memory Care, Inspirit communities provide expert, compassionate care, in beautiful environments designed for living life to the fullest.
About The Pointe

A Unique Brand of Living, Inspirit Residences are designed to inspire rest and relaxation, creating a familiar sense of home with hospitality flair.
Our Residences feature peaceful color tones, traditional patterns, and bright pastels mixed with airy neutrals paired with deep wood tones– providing a fresh take on a classic style. Our comfortable furnishings are paired with artwork that reflects and celebrates the local community's culture and history, resulting in a welcoming and restorative environment for both residents and visitors. 
At Inspirit Senior Living communities, residents will experience our commitment to freedom of choice even before moving in. Our communities offer a variety of suites to suit different lifestyles and budgets.
Inspirit communities focus on the complete resident experience. Our commitment to our residents' physical well-being is reflected in the quality of our skilled care-givers, the excellent food, beautiful surroundings, and comfortable furnishings.
At Inspirit communities, our goal is to understand the needs and desires of our residents, collaboratively working together with their family, to design an individualized plan of care to support their needs.
Inspirit communities offer a range of services and amenities that meet the ever-changing needs of our residents. Residents receive personalized attention from staff members who have the training — and commitment to quality care — that has made Inspirit Senior Living a nationally honored leader in the field.
At Inspirit, residents with dementia are treated just as we would any resident, with respect. We give them a chance to make choices about their life and care, and to encourage independence. We protect their dignity and we treat each person as a unique individual.
Residents with dementia and their families should feel comfortable, cared for, cared about, important, and in control of their lives. It is important to provide a high quality of life for residents with dementia, the surroundings where our residents live, the people who care for them, and the programs we have for them should make life as much like it was at home as possible.
The Sage Memory Care Unit residents have varied dining service needs based on their level and type of memory impairment. Mealtime for the Sage Memory Care resident is more than food and nourishment. Mealtimes are an important part of life; the smells, sight, and taste of food brings back feelings of comfort and nostalgia. It is our goal to help residents remain as independent as possible, for as long as possible, no matter where they live in our communities.
Services & Amenities
Pet Friendly
Assistance with Activities of Daily Living
Medication Management
24-hour staff assistance
Short Term Stays (respite)
Wellness Programs
Nursing Staff Available 24/7
Restaurant Style Dining
Transportation Provided
Housekeeping Included
Beauty/Barber Shop
Laundry Service
Parking
Elevators
Chapel
Activities
Social Outings
Computer Area
Fitness Center
Daily Exercise Programs
Shopping Trips
Happy Hour Socials
Library
Pool/Spa
Arts & Crafts Room
Movie Theater & Game Room
Outdoor Activities
Religious Services
Types of Rooms Available
Unit Sizes Available
 Forms of Payment Accepted
Long Term Care Insurance
Private Pay
VA (Veterans Administration)
Contact Information
The Pointe
9797 Bay Pines Blvd.
St. Petersburg, FL 33708
(727) 398-5090
Lic# ALF 8057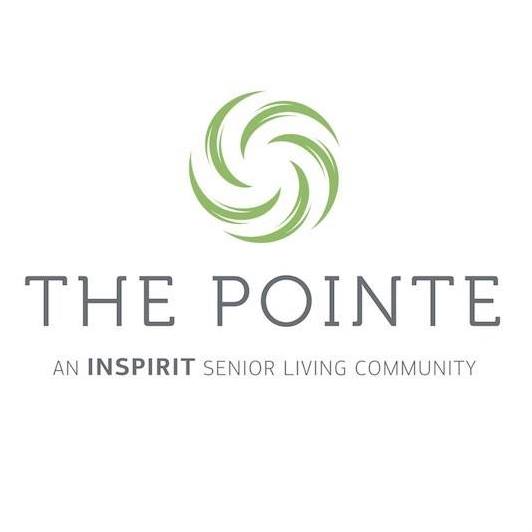 Social Profiles