Making a difference in the lives of others!
TLC Adult Day Care Center provides a coordinated program of professional and compassionate services for adults who have functional impairments in a community-based group setting.​
Our cost-effective therapeutic programs are designed to provide social and health services to adults who need supervised care in a safe environment outside of their home during the day.
Our bilingual staff care for those with Alzheimer's and dementia-related disorders, diagnosed with Parkinson's, suffering from the side effects of stroke, experiencing lonliness and depression, chronic physical or cognitive impairments.
We provide supervised care in a safe envirnoment, gentle & fun exercise programs, therapeutic & educational activities, respite for caregivers, health & wellness monitoring, nutritious breakfast, lunch & snack, Alzheimer's & dementia support services.
Contact Information
3790 Tampa Road, Suite J
Oldsmar, FL 34677
(813) 510-4000
Lic#: 9462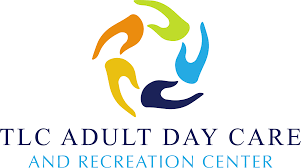 Social Profiles
Map of TLC Adult Day Care