Community Options:  Assisted Living • Memory Care
All Inclusive Memory Care Private Suites Offering Peace of Mind

Market Street Memory Care Residences offers world-class care, multi-sensory programming, extraordinary culinary experiences, and unparalleled associate training honoring seniors and their families. 
About Market Street Memory Care

Centrally located between Palm Harbor, Trinity, Tarpon Springs, Clearwater and Tampa, this unique location offers seniors one of Florida's highest qualities of life. Visitors to the Historic District can stroll along brick streets while browsing in art galleries, antiques stores, and specialty shops housed in buildings dating from the late 1800s. For the culturally-minded, the Performing Arts and Cultural Centers offer theater, art and historical exhibits, concerts, and other quality programs. Residents of surrounding master-planned neighborhoods enjoy golf course landscapes, conservation areas, parks and open space offering residents opportunities to explore nature and participate in its beauty.
Through our unique approach to Memory Care, residents continue to enjoy diverse lifestyle choices including cultural arts, musical performances and maintaining faith and spiritual connections locally. With our commitment to green initiatives and local partnerships, Market Street is vested in creating a sense of common unity while serving the unique needs of seniors with cognitive impairment.
A Focus on Wellness - At Market Street Residence, we continually promote healthy lifestyles for seniors. Better health, achieved through regular exercise and physical activity, is the key to helping residents maintain independence. Our program offers instructor-led, healthy aging programming, such as: Tai Chi, Aquatics, Cardiovascular Endurance, Relaxation Breathing, Balance, Strengthening.  Our program specialists develop a stimulating calendar of activities engaging each resident's interests. Focusing on the whole person, these programs offer residents new opportunities for enhanced intellectual, spiritual, physical, and social well being, improving their quality of life.
Dining Venues - Whether you choose to dine al fresco in our Plaza or fireside, or in one of our inviting neighborhoods, we'll prepare your favorite foods while creating a culinary experience that enlivens your senses. Supported by educational and resident engagement activities designed to stimulate the brain. Market Street's total nutrition lifestyle offers chef curated meals based on clinical research showing the MIND, DASH, and MEDITERRANEAN diets can lower risk of dementia and slow cognitive decline associated with aging.
Community Amenities & Services
Nationally Certified Dementia Practitioner On-Site
Assistance with Activities of Daily Living
24- Hour Staff Assistance
Medication Management
Individual Service Plans (ISP)
Restaurant Style Dining
Housekeeping
Laundry Service
Elevators
Chapel
Activities
Social Outings
Fitness Activities
Library
Beauty & Barber Shop
Arts & Crafts
Movie & Game Room
Outdoor Activities
 
Types of Rooms Available
Unit Sizes Available
Forms of Payment Accepted
Long Term Insurance
Private Pay
VA (Veterans Administration)
Contact Information
Market Street East Lake
833 East Lake Road North
Tarpon Springs, FL 34688
(727) 485-0047
Lic#  AL13131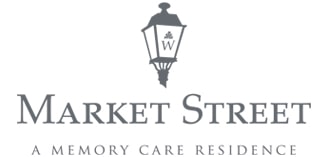 Map of Market Street East Lake