Sophisticated Wealth Management to serve your individual needs

Gene believes the most successful financial planning arises from one-to-one relationships. Through these relationships, the advisor learns the clients' future financial needs, goals and tolerance for risk. Those specific factors then form the basis of a customized financial plan. Gene is essentially conservative in his approach to investing, making use of investments designed to safeguard a client's principal from taxes and inflation, while working to enhance the overall portfolio through income generation and/or capital appreciation.


Arriving in the United States in 1979 from his native Ukraine, Gene speaks fluent Russian. He grew up in this country and earned an MBA from the University of South Florida, became a certified public accountant in Maryland in 1992 and became a 

Certified Financial Planner

™ professional in 2000. Gene also received his 

CHARTERED RETIREMENT PLAN SPECIALIST

™ designation in 2013. He has been a member of the Raymond James Chairman's Council* since 2014.

Gene currently lives in Clearwater with his wife, Robyn, and their two daughters. He is actively involved in his community.
You don't settle for anything less than the best. Neither do we. Quite simply, there's too much at stake to entrust the management of your wealth to a lack of experience or attention to detail. That's why our team focuses on you and your financial life with no tolerance for loose ends. We pride ourselves on providing only the highest level of due diligence and an uncompromised level of service when it comes to your financial future. So, we invite you to ask yourself: When was the last time you were impressed with who you trust to handle your financial affairs?
Dynamic thinking makes A DIFFERENCE
We haven't helped our clients succeed in the management of their financial affairs by espousing general advice. In fact, we consider ourselves architects of your financial life, personally consulting with you prior to employing hand-selected strategies with the intent of meeting your financial goals. Best-fit investment ideas come from collaboration and truly knowing our clients – and that's what you'll find here.
Belleair Private Wealth Management Group of Raymond James - Ranked among the top 1% of advisors of Raymond James, based on outstanding growth and commitment to client service. Membership is based mainly on assets under management, education, credentials and fiscal year production. Requalification is required annually.


Contact Information
2401 West Bay Drive
Largo, FL 33770
(727) 228-6971
www.GeneMelamud.com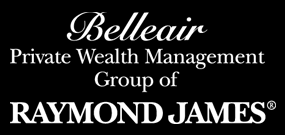 Social Profiles
Map of Raymond James Financial